I stopped by Goodwill and Salvation Army, again! Ok I admit it, I actually went twice in the last few days. I'm seriously addicted! Here's my fabulous finds.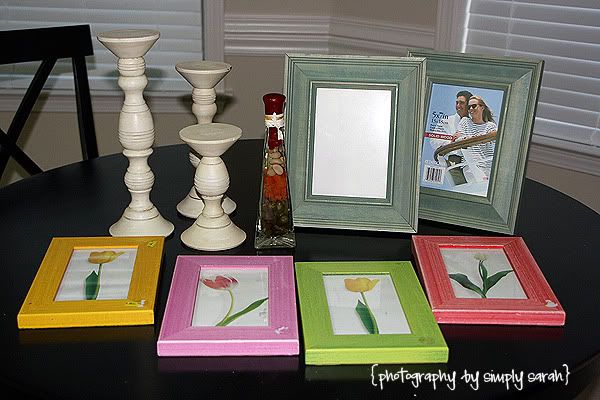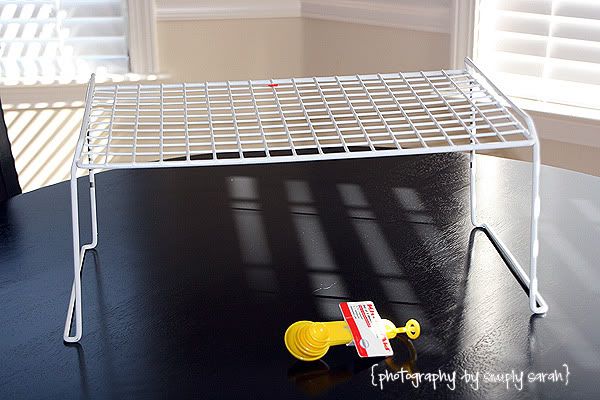 And here's some closeups of a couple of the items...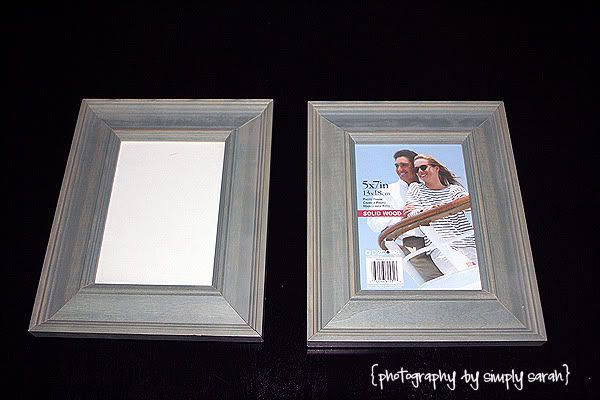 How fabulous were these frames for only 99 cents!!?? Don't worry, they won't be that weird color greenish,grey for long. Next time you see them I'm sure they'll be white or black or brown or some other fabulous color.... :)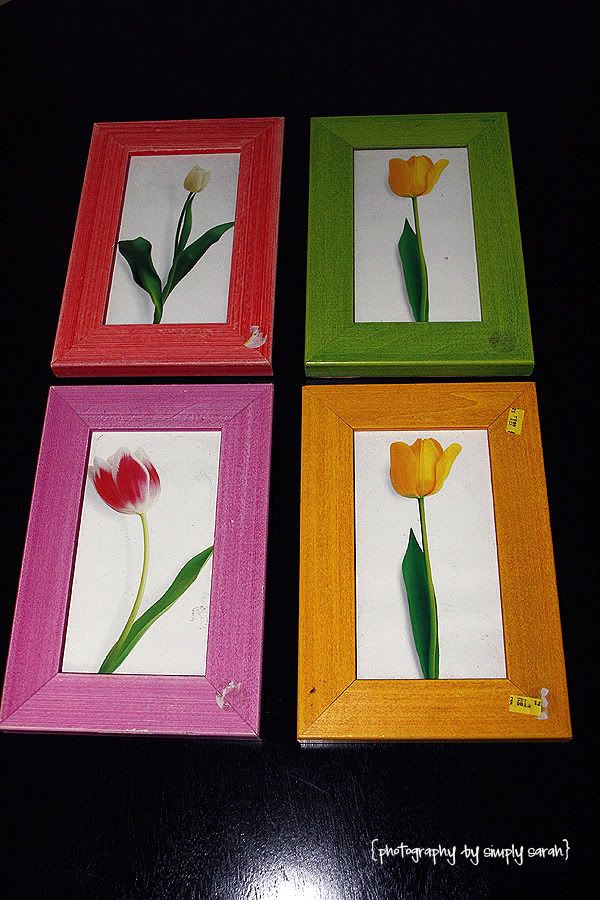 And what about these 4 matching wall frames? How cute are those? Ok, so the colors and cheesy pics in them aren't great, but I have awesome plans for those too. Soon those too will be transformed into something fabulous! (Actually, I've already removed the pics and glass from these frames, so they're well on their way to awesomeness).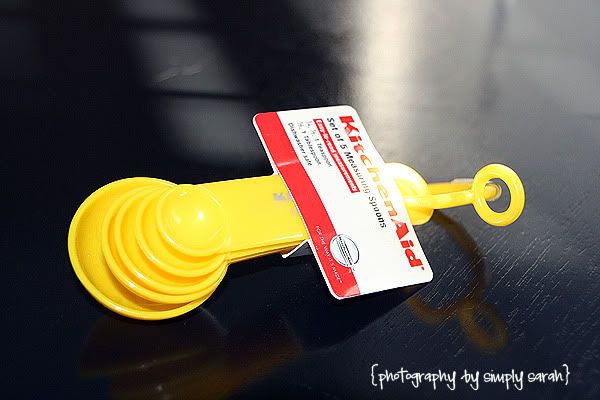 And then last but not definitely not least in my my book are these cute bright, fun measuring spoons? I needed another set of measuring spoons (and measuring cups...i will look for those next). These brand-new Kitchenaid ones for $2 fit the bill perfectly! How fun are those? I actually have the matching set in black already, but I love love love these fun yellow ones.
Happy thrifting everyone! I hope to get by there again myself soon. :)