I'm sure you've looked at my cheap & free grocery purchases and wondered what am I making for dinner. So.... I thought I would start adding a post everynow and then about our "Economical Eats."
Here is/was tonight's dinner.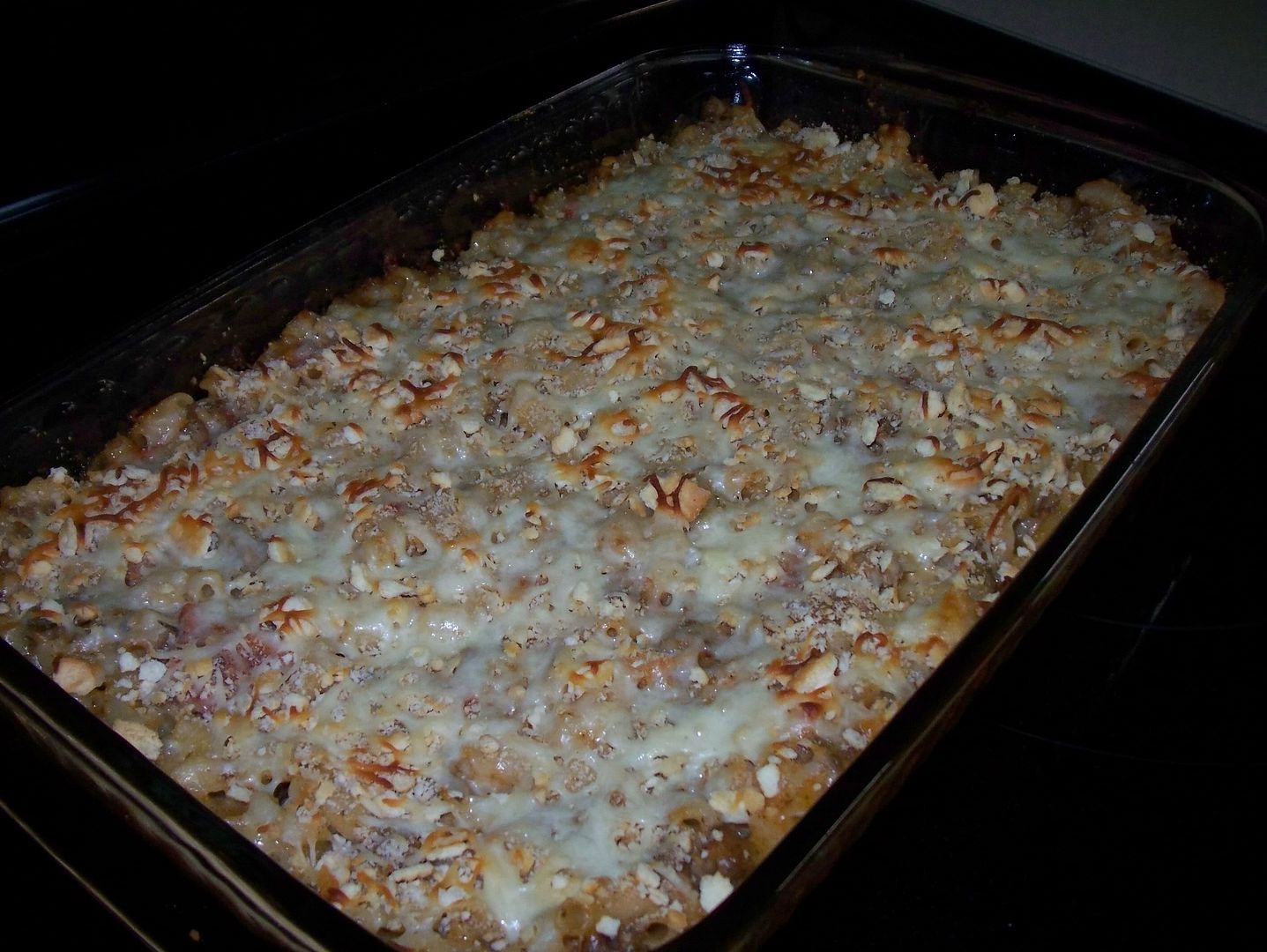 Cheesy Italian Bake
Makes 6 Servings
Ingredients:
1 lb. Ground Beef/Chuck/Round (My Cost: 99 cents- yes, I found it for .99!)
1/2 tsp of Oregano
1 Mac&Cheese Dinner (My Cost: 79 cents)
1 can of Italian Stewed Tomatoes-undrained (My Cost: 25 cents)
10 Crushed Ritz Crackers (My Cost: 10 cents)
1 Cup of Shredded Cheese (My Cost: 75 cents)
I used Italian 5 Cheese b/c that was open, but I've used Cheddar,etc.
Instructions:
1. Brown and Drain Meat.
2. Boil Noodles in the Mac & Cheese Dinner and Drain.
3. Preheat Oven to 400 Degrees F.
4. Mix Meat, Noodles, Cheese Pkg from Dinner, Tomatoes, and Oregano
5. Spread Mixture into Casserole Dish evenly (sprayed with Cooking Spray)
6. Top evenly with Crushed Ritz Crackers
7. Top evenly with Shredded Cheese
8. Bake for 15 minutes at 400 Degrees F.
TOTAL COST $2.88 or PER SERVING $.48