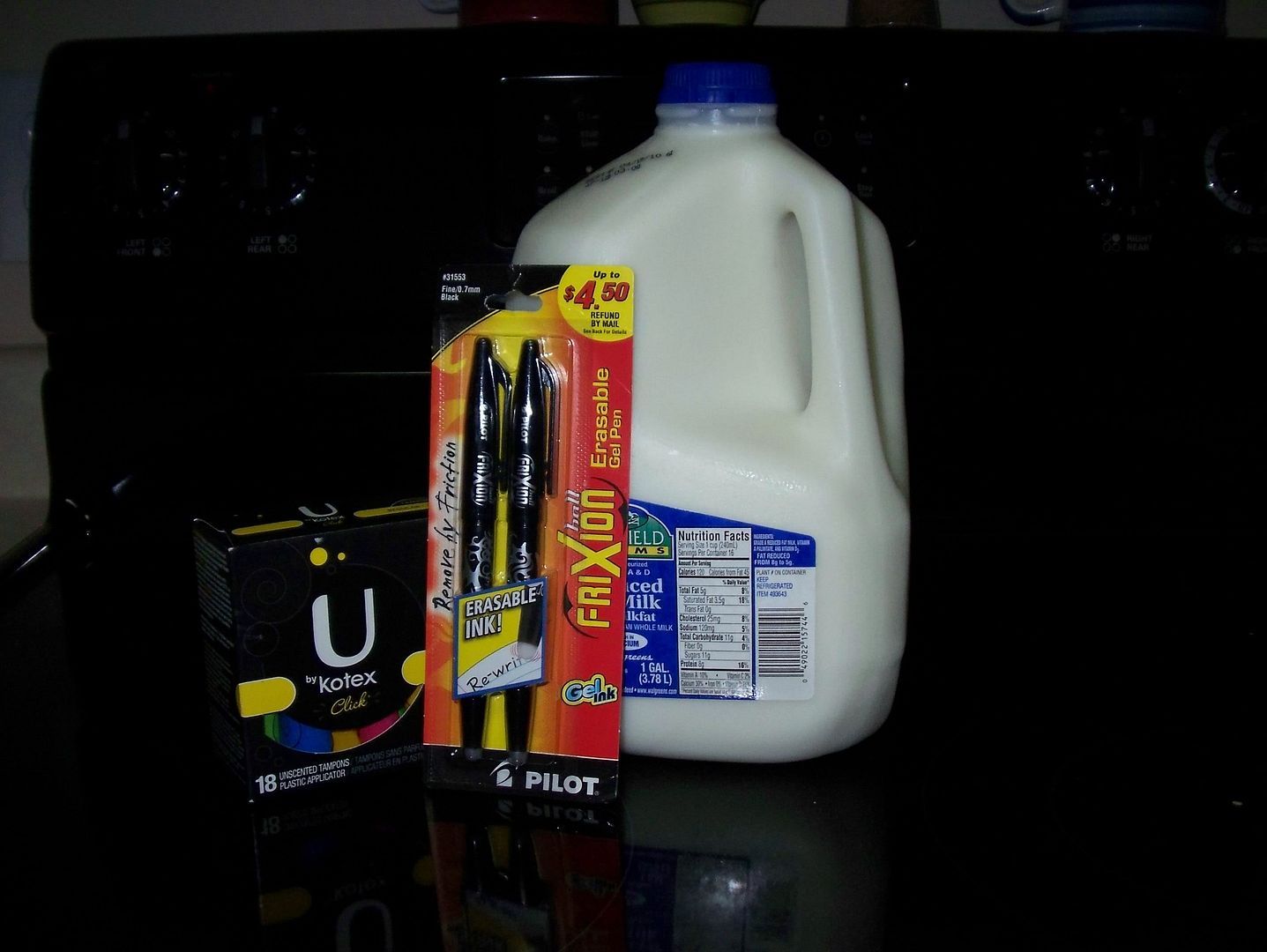 Here's the deals I saw/got at Walgreens this week:
Transaction #1-
U by Kotex (tampons, pads, or liners)- $3.49
Less $1.00 Coupon
(earn $2.50 in Register Rewards at checkout to use on your next purchase)
Total Transaction #1: $2.49
Transaction #2-
Gallon of Milk- $3.19Pilot Erasable Pens/Highlighters- $1.19 each
Less $1.00 Coupon (in April Book located by the ad at front of stores)
= 19 cents
USED $2.50 Register Rewards from Transaction #1
Total Transaction #2: 88 centsTOTAL WALGREENS PURCHASE: $3.37
**Bonus Deal**
Do you see the $4.50 Rebate on the right hand top corner of the pens packaging? Well, it says that if you purchase 3 of these highlighters or pens then you can get $4.50 back in a rebate. So if you do the math...
3 Packs= $.57 (after coupon)
Less Rebate found on package of $4.50
= $3.93 OVERAGE! (Hello FREE School Supplies!)