So if you've looked at Targets coupons since Sunday, you might've noticed the $10 off wyb 3 Women's Sleepwear items. If you're like me, you probably thought you wouldn't use it. Well, I didn't think I would use it, but I did print it. And while I was at the store grabbing some Ramen Noodles (yes, I love these....especially when I don't feel great) and scoring my hot turkey deal (see my last post), I checked out the sleepwear. And there was BUNCH of clearanced sleepwear, so I scored a nice deal! Check it out: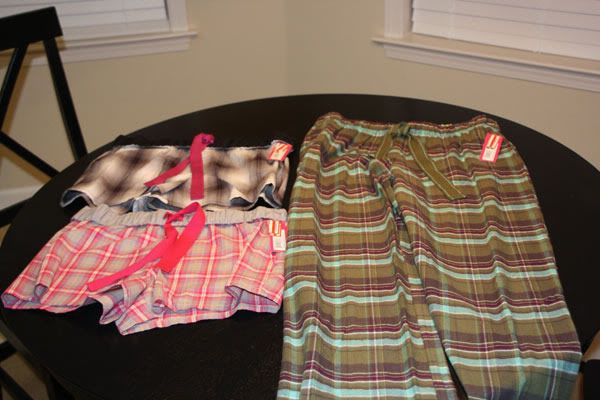 Buy:
(2) Pairs of Womens Xhilaration Boxers- $1.98 clearance priced
(1) Pair of Womens Xhilaration Flannel PJ Pants- $6.98 clearance priced
=$10.94
Less:
$10/3 Target Womens Sleepwear Coupon
=$.94 TOTAL for all 3 pairs!!!
Even if you don't need sleepwear, you could score some fab Christmas presents for cheap! Or even have some to donate to your fave charity or donation box! So snag your coupon while they're around and get to shopping!